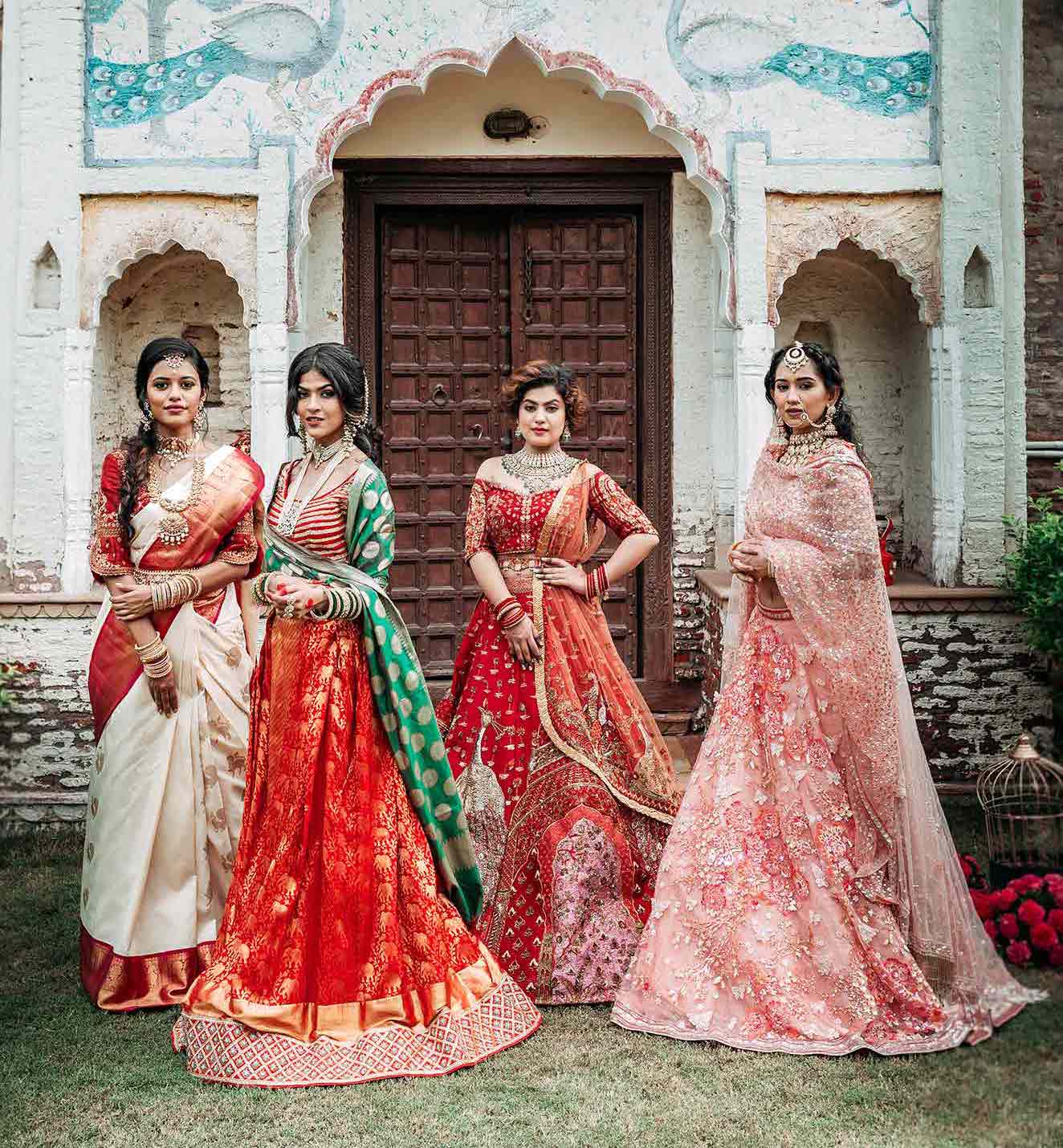 6 Trending Lehenga Colours for AW BRIDES
Some colours are classics, some are too basic. Here we have a list of visually appealing and eccentric colours we would be seeing on Autumn Winter Brides of 2020
Weddings are sacred in our country, and we believe the bouncing back from this pandemic, though will be time consuming, it is certain. Our brides will shine once again in vibrant colours and we shall foresee a revival of the old-world (read as: pre-corona) charm. We might go minimalistic, or we might go all out to beat the blues, the fate does hang by trends that will emerge post the lockdown.
We might have lost out to the pandemic this spring summer, but we all are gearing up for the much-awaited Autumn Winter.  As a guide to our world we bring to you trendy colours that brides can pick and choose from. We bet on going minimalistic, and simultaneously playing with colours to bring out the fancy of our quintessential Indian Bride!
As much as brighter hues suit the spring summer bride, winter colours are also.  Here we have a list of #Trending2020 colours for our A/W Brides-to-be:
1. Shades of Red:
No matter what the season, a classic red is evergreen and makes any bride look ethereal. If you are inclined towards red by default, experimenting with the silhouette is a good idea. Some can go for complete red lehenga – red on red being a persistent trend. To break the colour monotony, you could pair your red lehenga with blouses of different colours. For eg; an ivory or a wine blouse.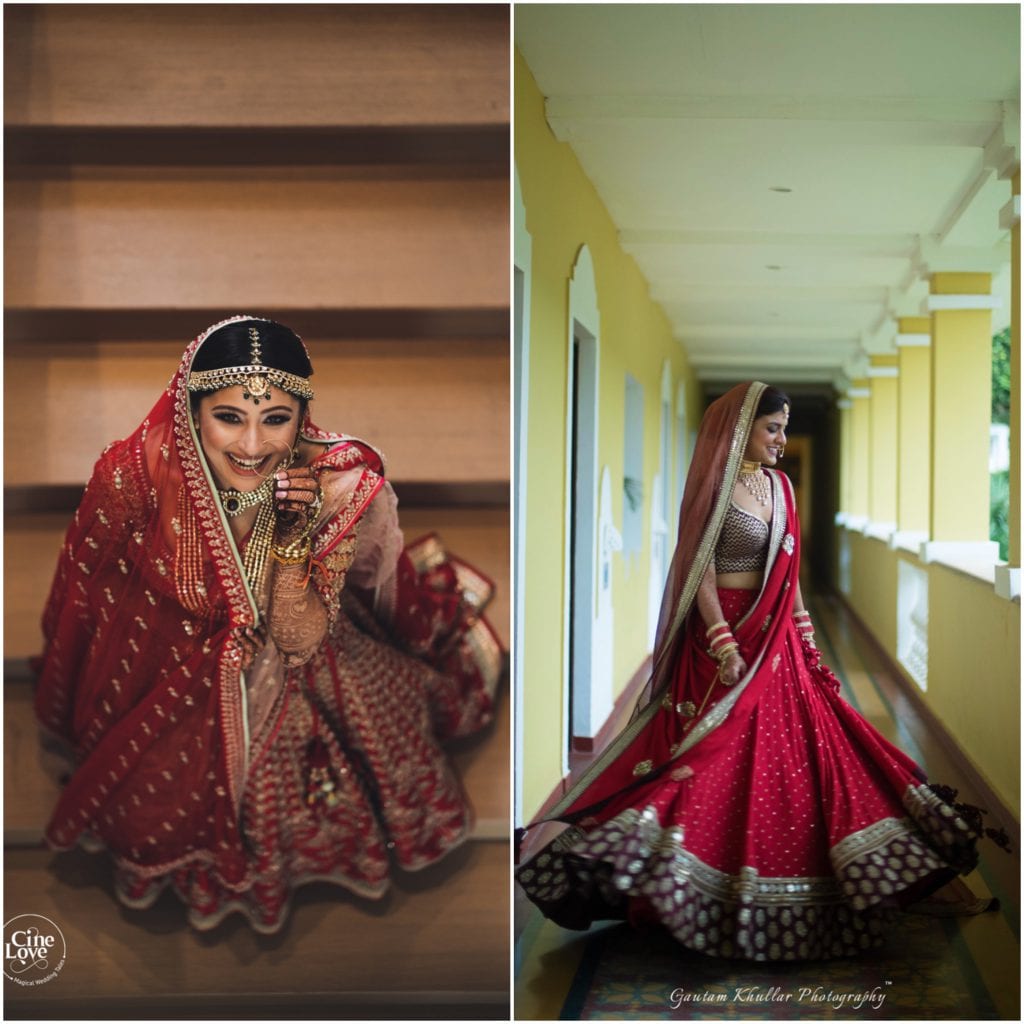 2. Pinks and Golden:
The colours that have been in and out for brides for a while and are the safe options apart from red are – shades of golden and ivory, shades of pink; light pinks going into magenta. Since pure white is not acceptable as per some traditions, a good blend of golds or any pastel shades in hues of pink is fresh and suitable.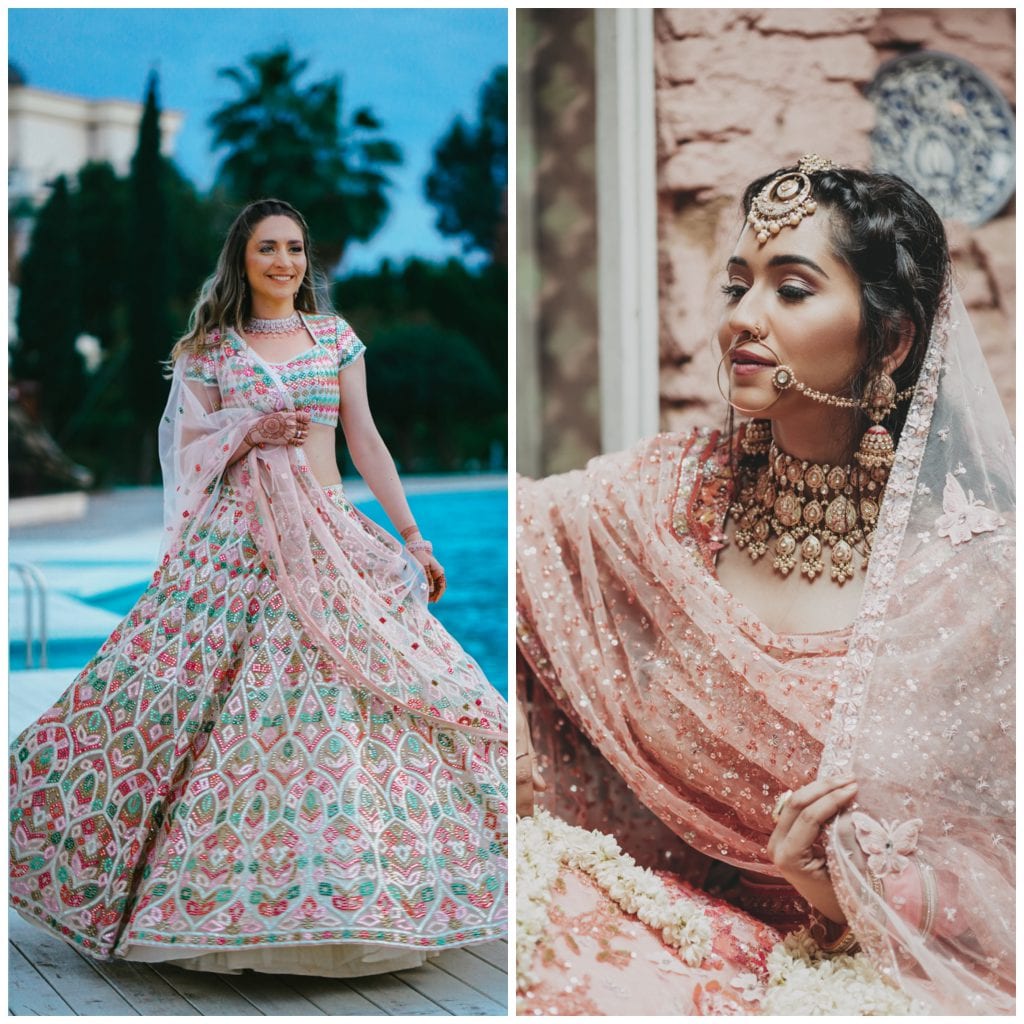 3. Shades of orange; peaches going into rust:
We have seen tints of oranges in many bridal lehengas. But a completely or majority orange lehenga can be bold and different.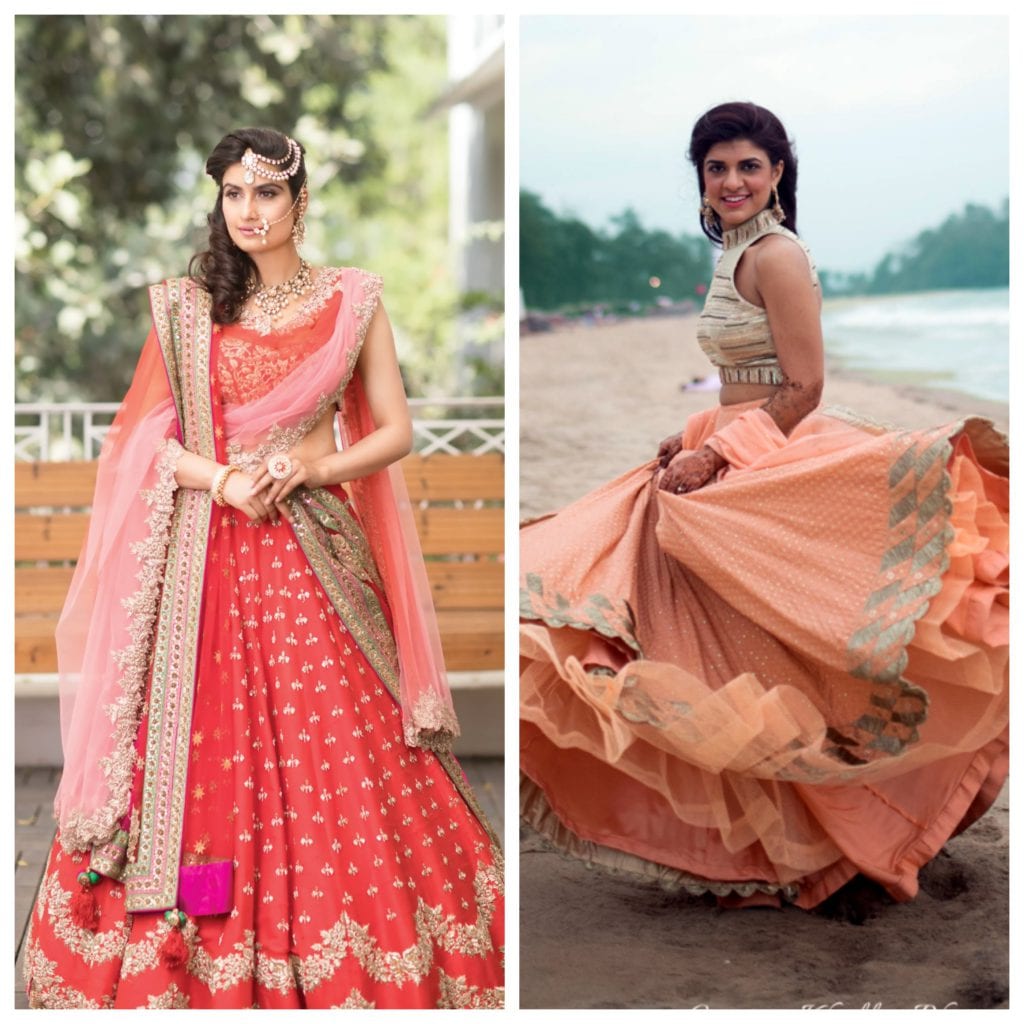 Colour blocking orange with complimentary colours like light pink or green for your blouse or dupatta is always a win-win.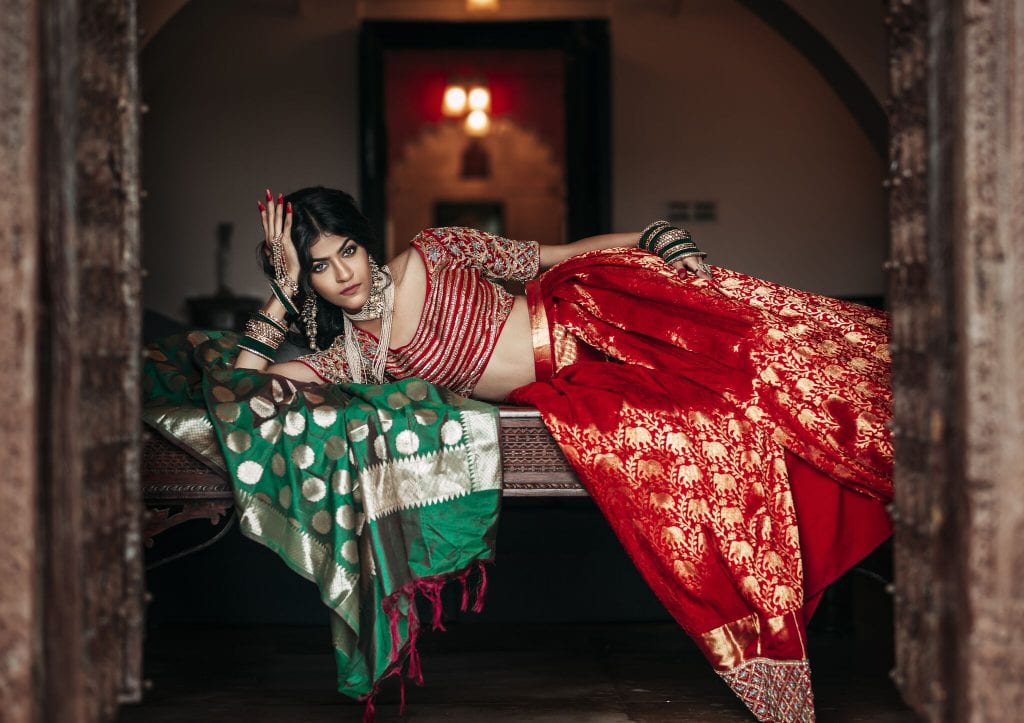 4. Classic Blue –
A colour to watch out for would be the Classic Blue – Pantone colour of the year 2020. At Styl-Inc, we are a step ahead to experiment with the new trends with our outgoing brides.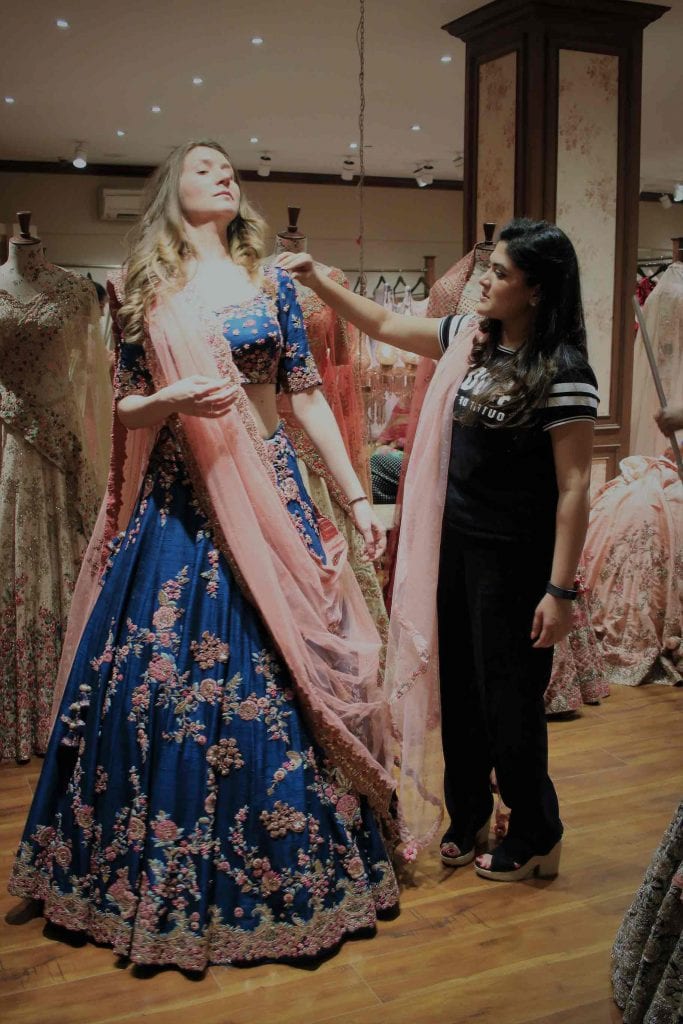 Since brides shy away from midnight blues (owing to traditions)- you can experiment with teals, aqua, light blues and even blue violets.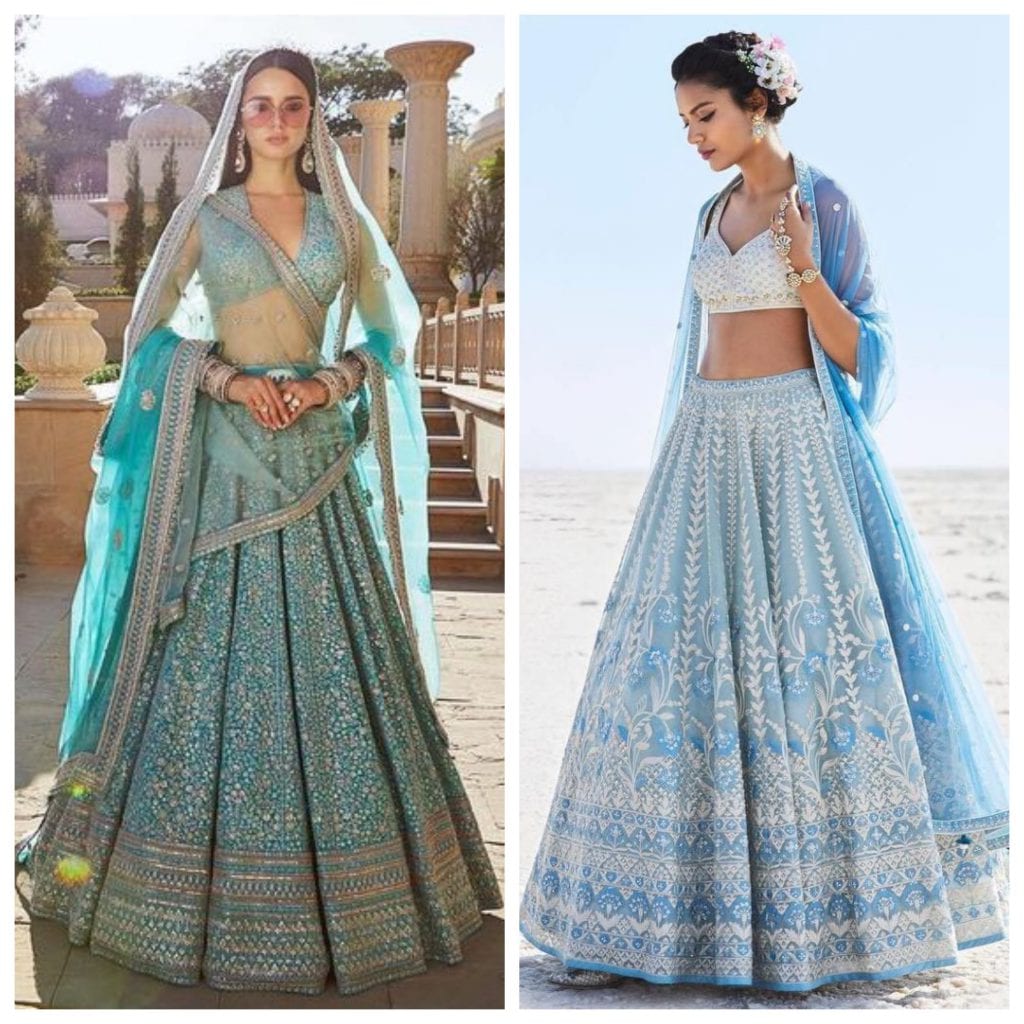 5. Shades of Purple –
The new 2020 find. A must colour to experiment by our recommendations would be tints and shades of purple, wherein if you are an evening bride – you could experiment with a wine (Red-Violet) or an Aubergine (Blue Violet) colour, and if you are a day bride- you could choose between a beautiful lilac or a lavender. All shades of purple are really a treat to the eyes.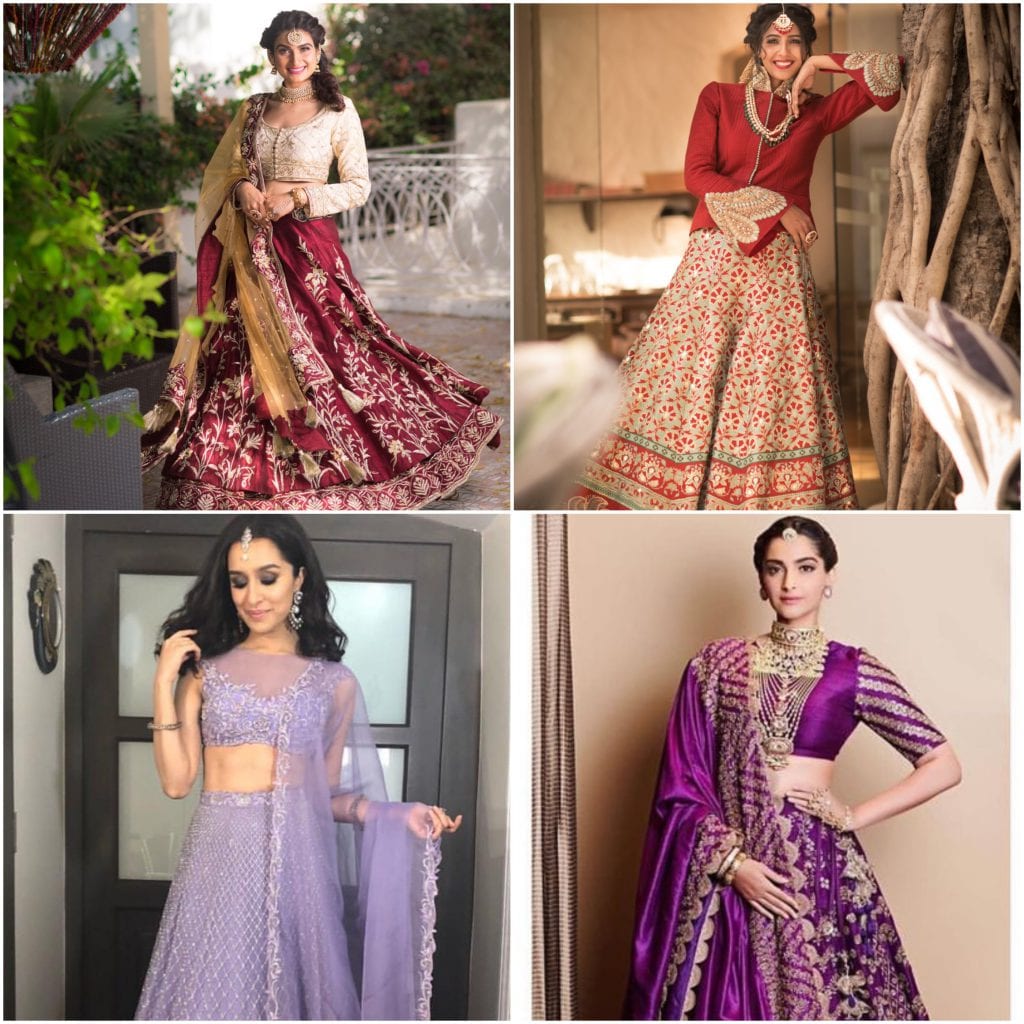 6. Emerald and Bottle Green –
These shades of green are fresh and vibrant. These hues can bring an instant glow to our already glowing brides.
A sneak peak of our beautiful Styl-Inc bride in shades of green from the most recent wedding we styled.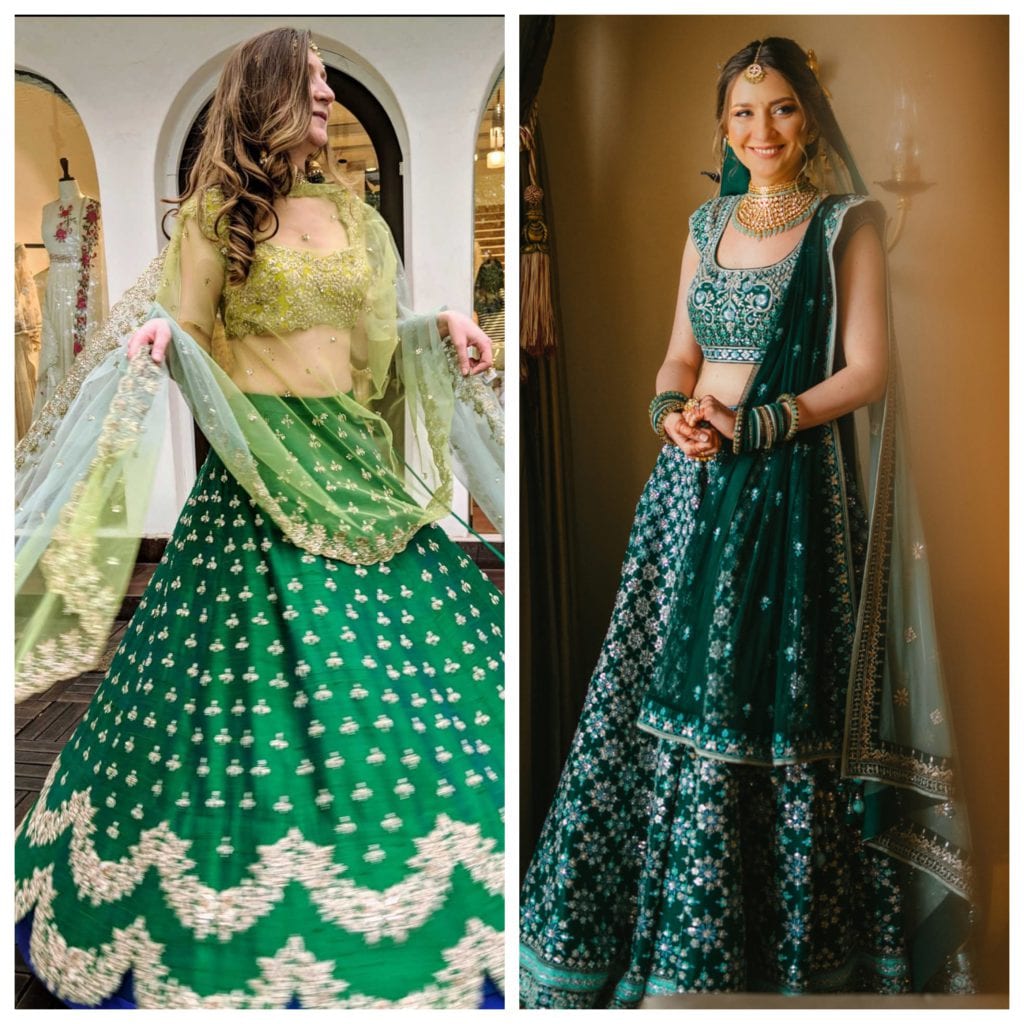 But just like 2020, our brides are full of surprises. We have our eye out for future unconventional brides.
Stay tuned to Styl-Inc blogs for more on Wedding trends.
Stay Styl'ish,
Signing off,
Sagarika Kapoor