Quarantine wedding outfit ideas | Styl Blog
Over the past eight months, we've all seen a massive shift in the way weddings are hosted and attended. From big fat Indian weddings to sweet and intimate wedding affairs, pretty much everything has changed – the menu, guest list, décor and even the way we dress. The new age quarantine weddings have got us all boggled over what to wear and where to shop from. To ease your worries, here are some outfit ideas that can help you make a statement and adapt to the new normal.
Customize your own outfit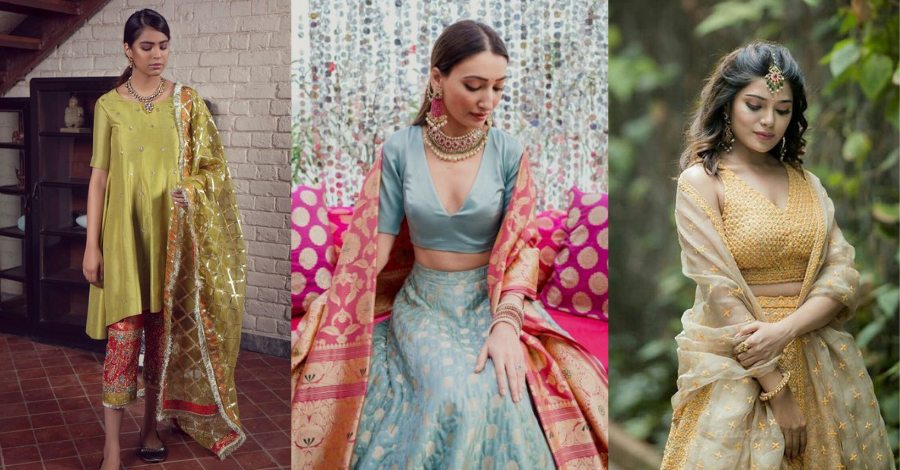 This wedding season, dig out your mom's or your grandma's old saris and lehengas or revamp your old outfits to sport a vintage look without having to go out shopping. Repurposing is the need of the hour. If you don't wish to go shopping in these Corona times, drag out your mom's trousseau outfits and customize them to your needs. You can either use elements from an old outfit and revamp them or wear the outfits as it is. Indian clothes are best when they're vintage and have a sentimental value. So go ahead and sport them at all the close knit weddings this year.
Get experimental with masks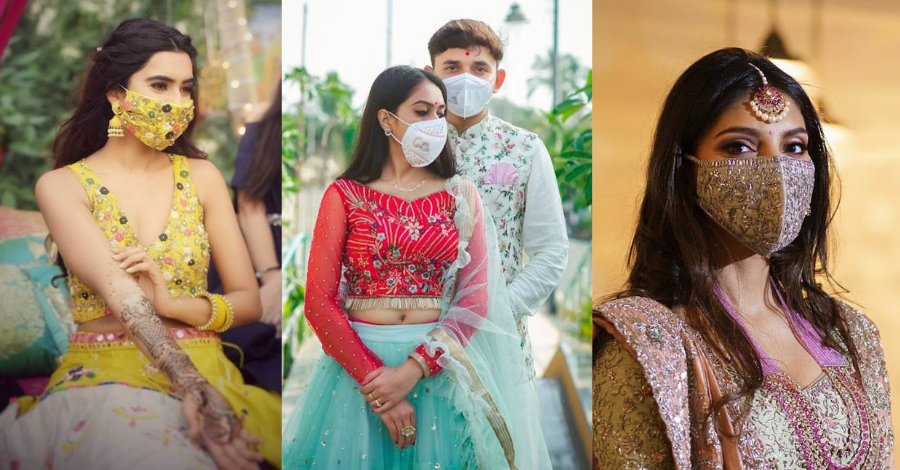 Corona times means we can't even think about stepping out of our homes without our masks on. But when we're decking up in fancy formals for a wedding, who wants to wear boring, surgical masks, right? Lucky for us, there are plenty of printed and embroidered masks available in the market. You can also get your own customised masks with your initials or with the same embroidery on them as your outfit. Make sure to try it on before the function to avoid discomfort as you'll be wearing the mask for hours. Get experimental with this new essential accessory.
Go light on accessories and makeup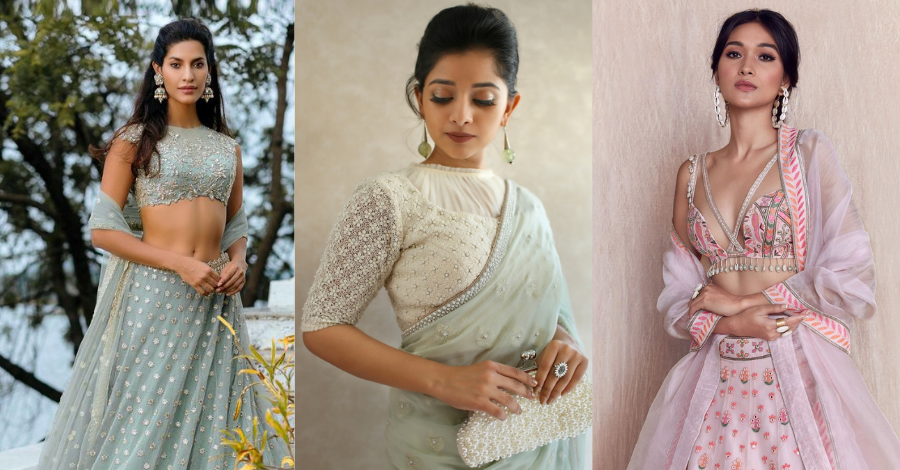 If you don't want to look out of place or out do the bride, its best to go light on your accessories and make up. Gone are the days when weddings meant decking up from head to toe. Less is more is the mantra to be living by this wedding season. Keep your makeup minimalistic and simple and focus more on your natural glow. If you like that little pop of colour, go for French inspired makeup – bare face and a red lip. And don't forget your mascara! When it comes to accessories, either wear a few simple and elegant pieces or just one statement piece like a maang tikka or a choker. Don't wear too much jewellery. It is a quarantine wedding after all!
Support local brands and Indian handicraft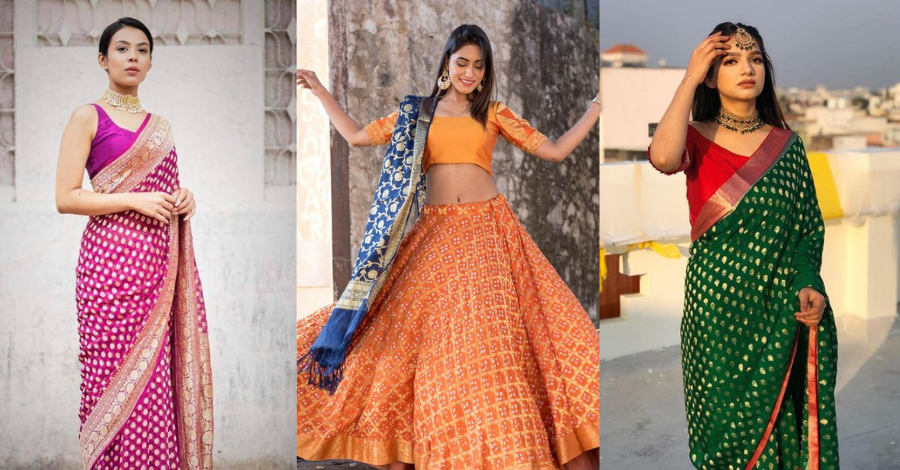 Now more than ever, our Indian brands and craftsmen need our support. Indian artisans, techniques and textiles are much sought after across the globe. There is a karigar or a local brand in every nook and corner of our country where you can get some of the best deals and outfits. Kalamkari, Chikankari, Ikkat, Brocade, Kanjivaram, Phulkari – the options are really endless. Choose any of these beautiful fabrics and sport it like an Indian goddess at the next quarantine wedding.
Stick to the theme and dress code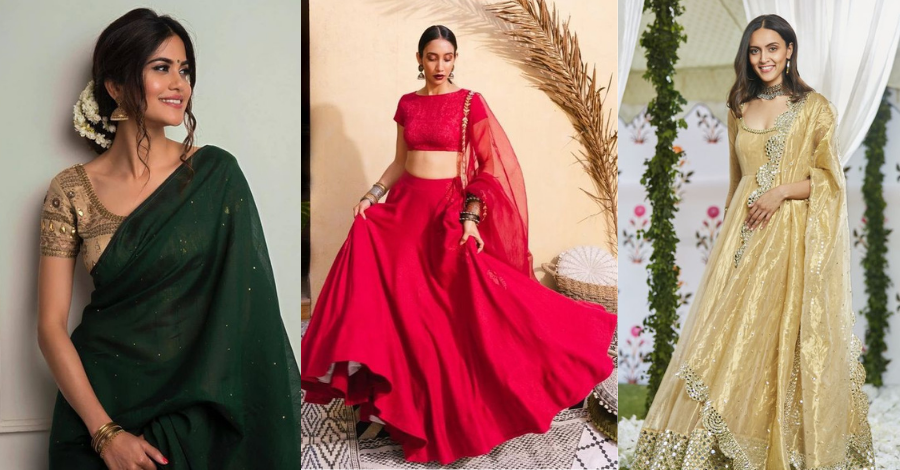 The one thing you shouldn't do at a quarantine wedding is take the dress code lightly. Even if it's a small affair hosted at home, do not show up in your casuals.Giving up on a big fat Indian wedding is anyway going to be tough for the bride, the least you can do to ease her is dress appropriately. Try and figure out what the bride is wearing and how glamorous the soiree is and then dress accordingly. Do not overdo the bride – in case you're confuse, always opt for minimalistic ethnic look over a heavy look.
Want to know more about fashion? Stay tuned to Styl-Inc Blogs
Keep'in it Styl' ish,
Signing off,
Kashika